.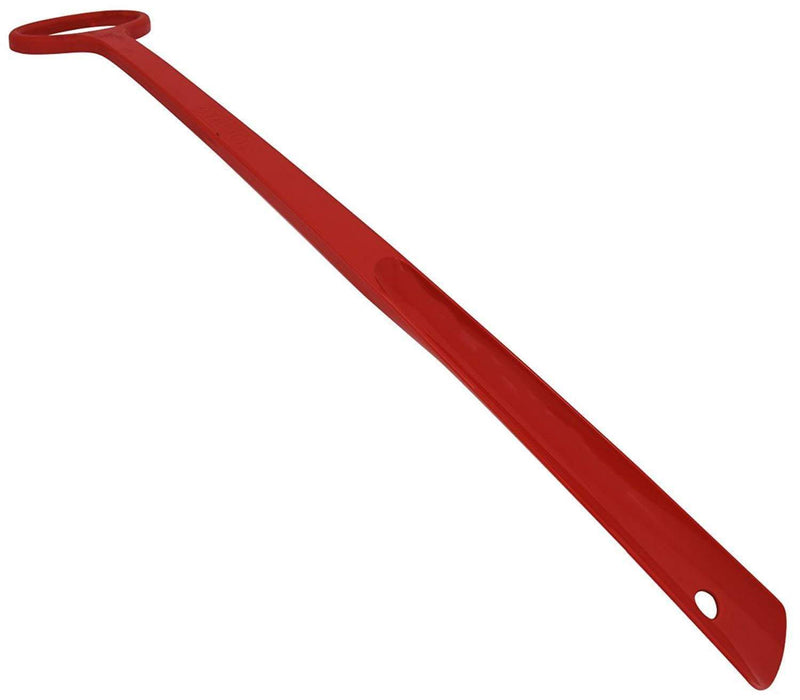 Footmatters Extra Long Handle Durable Easy-Grip Shoe Horn
In stock
Apparel
FootMatters
54045
Are you sick and tired of bending over to put on your shoes or boot? Avoid chronic back problems now with our 24-inch durable easy grip extra long plastic shoe horn. Our extra long shoe horn is the perfect solution for anyone who has aches and pains in their back or those who may have a disability that prevents them from bending over. Without the need to bend over when putting on your shoes or boots, you can prevent strain on your back that is caused by bending or leaning over. Our durable extra long shoe horn is perfect as a gift for an elderly or disabled family member who you care for. Our easy-grip handle can fit any size hand and it allows you to get a full palm grip on the shoe horn to prevent it from wobbling all over the place while putting your shoes on.
Our shoehorns are backed with a 100% Lifetime Guarantee. Because our shoehorns are made of durable plastic that will not break easily and because we have a design that works uniquely to assist those who need long handle shoe horns most, we are able to back our shoehorns for life. We are sure you will be completely satisfied with our shoe horns and if you are not, we will refund your money, no questions asked.
High Tech Plastic
24 inch Extra Long Handle Shoe Horns are perfect for slipping on shoes and boots without bending over
Easy-grip handle with Full Palm Grip is perfect for seniors and disabled
Heavy Duty curved built for tough and rugged use