.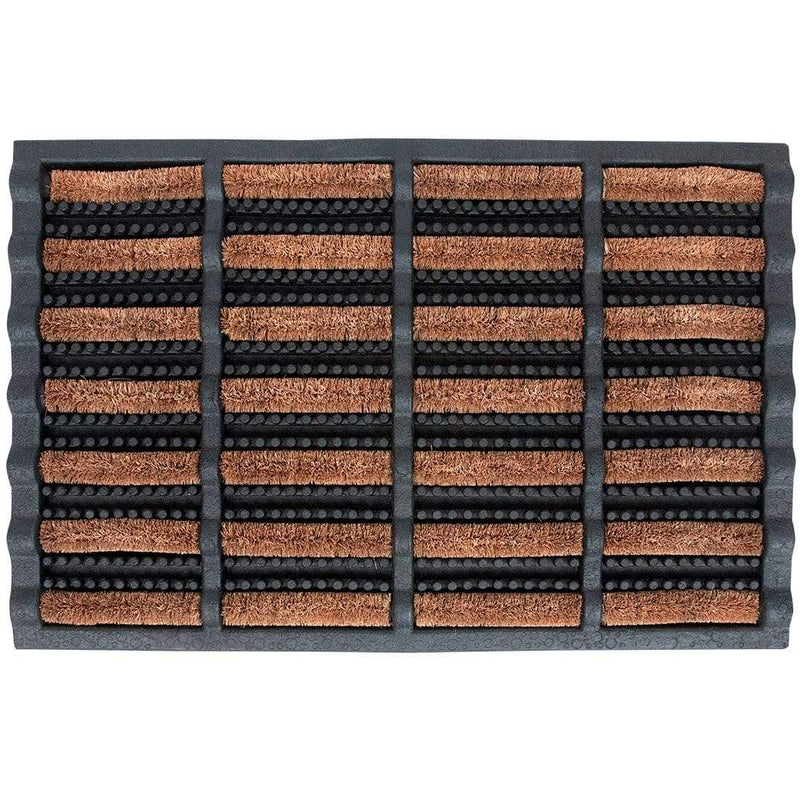 Ninamar Mud Scrubber Tray Mat
In stock
Lawn & Patio
Ninamar
54145
Mud Scrubber Tray Door Mat – Is made from a rubber base that holds strong, thin coir fibers that fling away dirt, mud, snow and grass from shoes and boots to keep the mess outside and keep your floors inside clean. The rubber base tray is durable and holds all the mud, snow, dirt, and other debris so it doesn't fall onto the floor when scrubbing it off. This makes cleanup very easy. Simply shake the mat off outside then spray down with a hose or use a vacuum. The Coir fiber bristles are made from the strong husks of coconuts, making it a natural, sustainable and environmentally-friendly choice. The coir fibers and rubber frame are all weather resistant and will not rot and breakdown like other wood framed products. They can withstand the coldest winters and hottest summers. There is a 100% Manufacturer Satisfaction Money Back Guarantee! If for any reason you are unhappy with your product, the manufacturer and they will make it right with you. 
Strong, thin coir fibers strip caked on dirt, mud, snow & grass from shoes & boots
Rubber tray base holds the coir bristles firmly & keeps the debris off your floors
Bristles are made with Sustainable, Environmentally-Friendly Natural Coconut Fiber (Coir)
All weather resistant, will not rot or break down from the elements
100% Manufacturer Money Back Satisfaction Guarantee!