.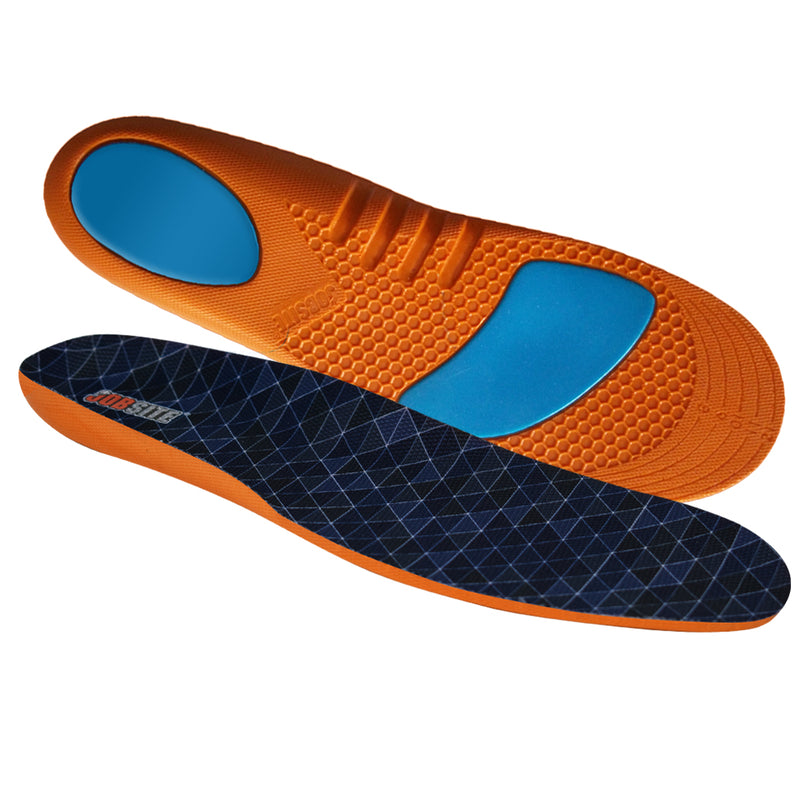 JobSite Gel Sport Insoles - Gel Heel & Metatarsal Shock Pad - US Men 8-13 Women 9-14 (Trim to Fit)
In stock
Shoes
Jobsite
54075
Performance insoles with Shock Absorbing Gel to prevent everyday foot pain. Gel Sport Insoles are lightweight and flexible, yet they are durable and provide support to your arch and heel. The arch support and heel cup provide comfort and stability, anchoring your foot every step. The anti-bacterial and anti-fungal material help prevent odor, keep your feet dry and healthy.
Hand Wash in warm water with mild soap and then Air dry.
Help relieve common foot pain, flat feet pain, arch pain, heel pain, plantar fasciitis, shin splints, metatarsalgia & Morton's Neuroma
Fits most footwear styles with factory insoles removed. For use in sport and athletic shoes and boots for: running, walking or standing for long periods of time.
100% Money-back - Satisfaction Guaranteed! Buy Gel Sports Insoles today and find the relief you've been looking for!
Arch Support, Heel Cup & Gel Shock Absorbers help relieve everyday foot pain, arch pain, heel pain, plantar fasciitis & shin splints
Heel & Ball of Foot Gel Shock Buster absorb heel & Forefoot shock to help prevent heel & metatarsal pain
Polyurethane arch support and heel cup hold your foot in place
Anti-Bacterial material wicks away moisture to keep your feet cool and dry
100% Money back Satisfaction Guarantee