.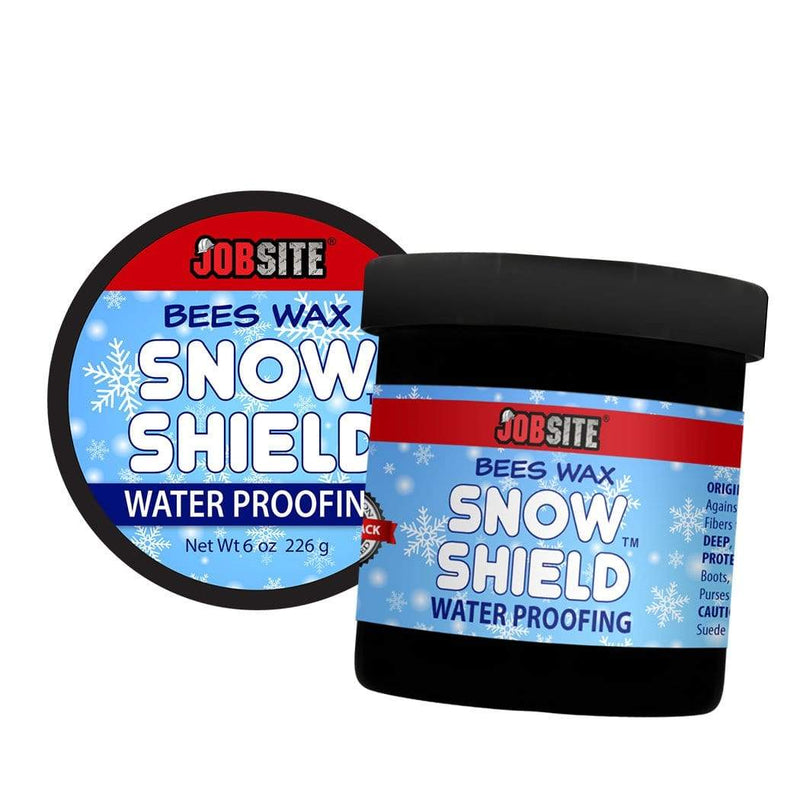 JobSite Snow Shield Waterproof Beeswax - Original Formula - Leather Protector - 6 oz
In stock
Shoes
Jobsite
54033
Snow Shield Waterproofing
This original formula beeswax protects your favorite vinyl and leathers against rain, snow, sun and salt. Composed of natural beeswax that does not decay or rot. Protects all articles of vinyl and leather shoes, boots, jackets. Penetrates leather deep, lubricating the fiber to make them supple and waterproofs the fibers to protect against the elements. Allows leather to breathe.
For best results: preheat, clean and dry article to be sealed (use hair dryer or sunny window). Rub liberally into leather, apply as much as the leather will absorb.
The heat draws it in. Remove excess wax with a soft cloth and buff with brush for shine.
PROTECTS: Formulated to provide enhanced protection against all-weather

WATERPROOF: Penetrates the fibers naturally, locking out moisture, while allowing the leather to breathe

CONDITIONS: Conditions leather giving it a soft, satin feel and shine

PRESERVES: Extends the life of your favorite boots, shoes, bags, and jackets protecting them against premature cracking and dry rot

TRUSTED BRAND: 100% Manufacturer Money Back Guarantee. Ideal for leather, vinyl and canvas shoes, boots, jackets, belts, bags, purses, and briefcases - CAUTION: May Darken Light or Soft Leathers. Do not use on Suede or Nubuck