.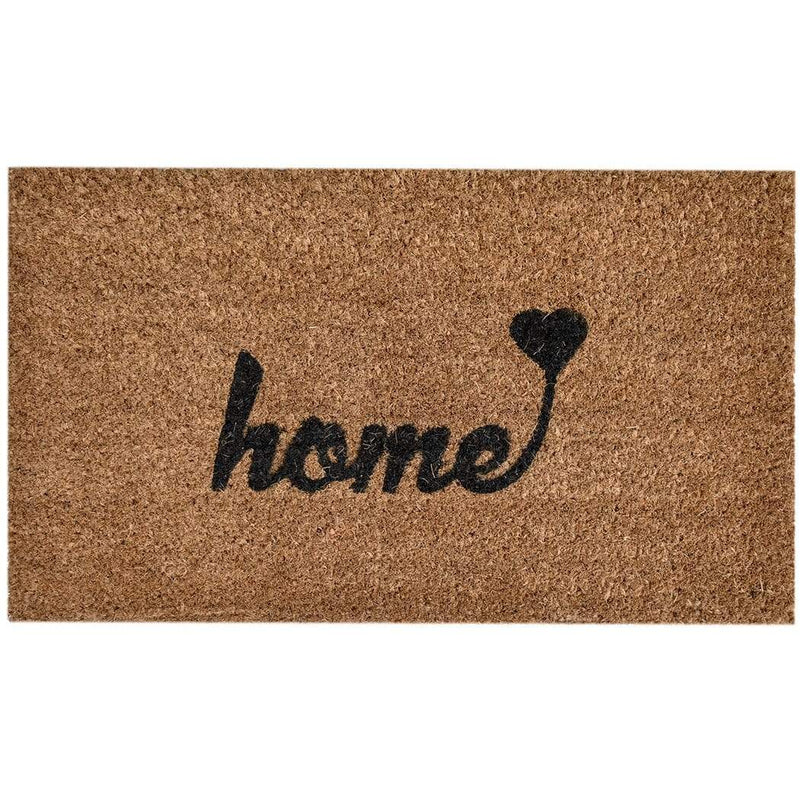 Ninamar Door Mat "Home" Natural Coir - 29.5 x 17.5 inch
In stock
Lawn & Patio
Ninamar
54253
Ninamar Natural Coir Welcome Door Mat is made from strong, thin coir fibers that fling away dirt, mud, snow and grass from shoes and boots to keep the mess outside and keep your floors inside clean. Attractive & modern design fits with any home décor. Great welcome message for the front door. The Coir fiber is made from the strong husks of coconuts, making it a natural, sustainable and an environmentally-friendly choice. The coir fiber is all weather resistant and will not breakdown from the elements. They can withstand the coldest winters and hottest summers. Easy to clean, simply shake it off, spray down with a hose or use a vacuum. There is a 100% Manufacturer Satisfaction Money Back Guarantee! If for any reason you are unhappy with your product, contact us and we will make it right with you.
Strong, thin fibers strip caked on dirt, mud, snow & grass from shoes & boots

Attractive, modern design for any home decor

Made with Sustainable, Environmentally-Friendly Natural Coconut Fiber (Coir)

All weather resistant, will not break down from heat, cold or the elements

100% Manufacturer Money Back Satisfaction Guarantee!