.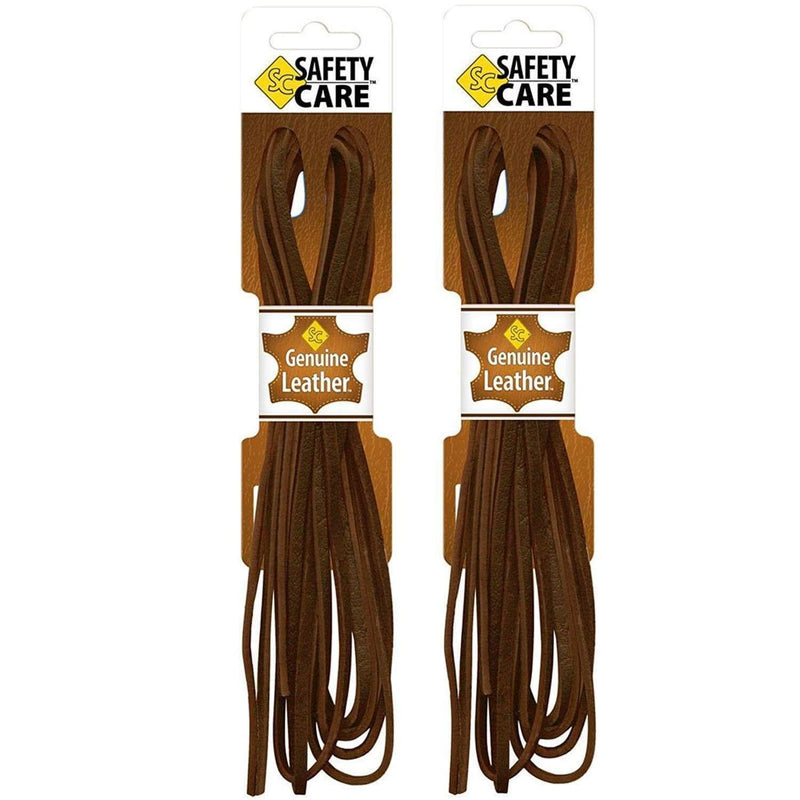 SafetyCare Genuine Leather Boot & Shoe Laces - Easy Sizing Cut to Fit
Out Of Stock
Home
SafetyCare
14001-c
Genuine leather shoe and boot laces for every application: work & welding boots, boat shoes, hiking boots, baseball gloves and mitts, arts and crafts. Heavy duty rugged leather laces for your hard working boots; fight water, snow and the elements. Very good for welding and high heat settings where normal laces can burn. Great for construction workers & hunters. Strong 4 mm thickness.
These leather laces can be used on more than just boots and shoes. They can also be used to lace your baseball glove, clothing and apparel, and other art and craft projects that require leather laces and strings.
Easy trim to cut sizing. Backed by a 100% Manufacturer Money Back Satisfaction Guarantee
Easy Cut to Fit Sizing
Genuine leather shoe and boot laces for your hard-working boots; fight water, snow, and the elements
Perfect for welding and high heat settings where normal laces can melt & burn
Great for work & welding boots, boat shoes, moccasins, slippers, baseball gloves, arts & crafts
2 pair - 72 in 183cm - Fits 8-9 eyelets - 100% Manufacturer Money Back Satisfaction Guarantee
PT #
UPC #
COLOR
THICKNESS
SIZE
54001
0 1397754001 1
Brown
 4 mm
72 in / 182 cm
54002
0 1397754002 8
Chieftan
 3 mm
72 in

 / 182 cm

54003
0 1397754003 5
Brown
 3 mm
72 in

 / 182 cm

54006
0 1397754006 6
Black
 3 mm
72 in

 / 182 cm

54066
0 1397754066 0
Chieftan
 4 mm
72 in

 / 182 cm

54067
0 1397754067 7
Black
 4 mm
72 in

 / 182 cm

54110
0 1397754110 0
Red
 4 mm
72 in

 / 182 cm

54111
0 1397754111 7
White
 4 mm
72 in

 / 182 cm

54112
0 1397754112 4
Blue
 4 mm
72 in

 / 182 cm

54113
0 1397754113 1
Green
 4 mm
72 in

 / 182 cm

54114
0 1397754114 8
Pink
 4 mm
72 in

 / 182 cm

54115
0 1397754115 5
Brown
 4 mm
108 in

 / 182 cm

54171
0 1397754171 1
Rust
 4 mm
72 in

 / 182 cm