.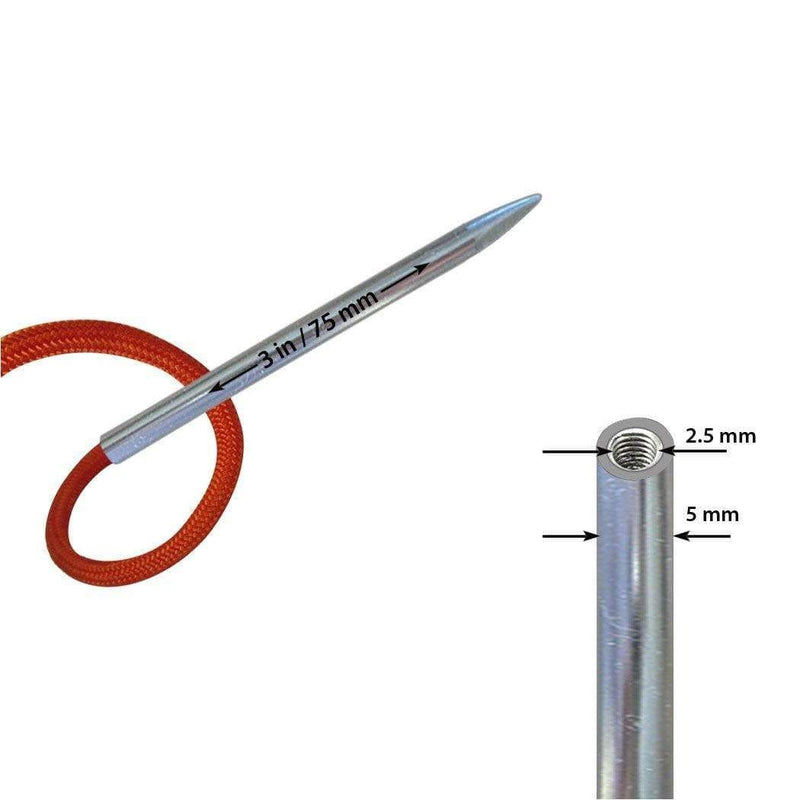 SafetyCare Stainless Steel ParaCord & Leather Stitching Fid Needles
In stock
Art and Craft Supply
SafetyCare
00019
Our SafetyCare Stainless Steel ParaCord lacing Fids are designed with a smooth blunt tip to prevents snagging and deep End threads ensure a great connection. ParaCord and Laces of all kinds attach to the End threads to make stitching projects much easier. Our Stainless Steel FID lacing needles come in many sizes for all your project needs.
To attach Fids needles to ParaCord, first heat the end of your ParaCord with a lighter to melt it, and then carefully twist the end of the ParaCord to a point before it hardens. This will help you to attach the ParaCord easily by screw the smaller ParaCord end into the fid thread.
To attach Fids needles to strings, cut the strings on an angle so their ends come to a point then screw the point lace into the fid thread.
WORKS FOR PARACORD - 550 ParaCord, 275 ParaCord, Mini-Cord, 325 ParaCord, 425 ParaCord, Shock Cord 1/8, 650 ParaCord
BLUNT END prevents snagging
DURABLE Stainless Steel Will Not Rust or Break Down
3 INCHES LONG for Comfortable and Fluid Strokes
PERFECT for Laces, Strings & ParaCord